What's on NSW & ACT AFHS
Events in 2016
---
Parramatta Female Factory Friends - Parramatta Female Factory Action Group Inc
Friday 28 October 2016
---
Coffs Harbour District Family History Society Inc
29 Oct 2016 9:30am to 3:30pm – Regional Seminar – Cost $20
---
Several members
Sunday 6th November from 10am till 4pm – Tempe House and St Magdalene's Chapel, Brodie Spark Drive, Wolli Creek, will be open for inspection.
Alexander Brodie Spark, an immigrant from Elgin, Scotland, built Tempe House in 1836. It was named after the 'Vale of Tempe', a beautiful valley set at the foot of Mount Olympus in Greece, which was prominent in ancient Greek legend. Tempe House, designed by John Verge in the Georgian style, is regarded as one of the great houses of Sydney
The house has had a significant history. Caroline Chisholm, the renowned philanthropist who appeared on the old five dollar note, leased the house in 1863 and ran an educational establishment for young ladies on the site.In 1884 Catholic nuns, the Sisters of the Good Samaritan, bought the site for a women's refuge and built St Magdalene's Chapel.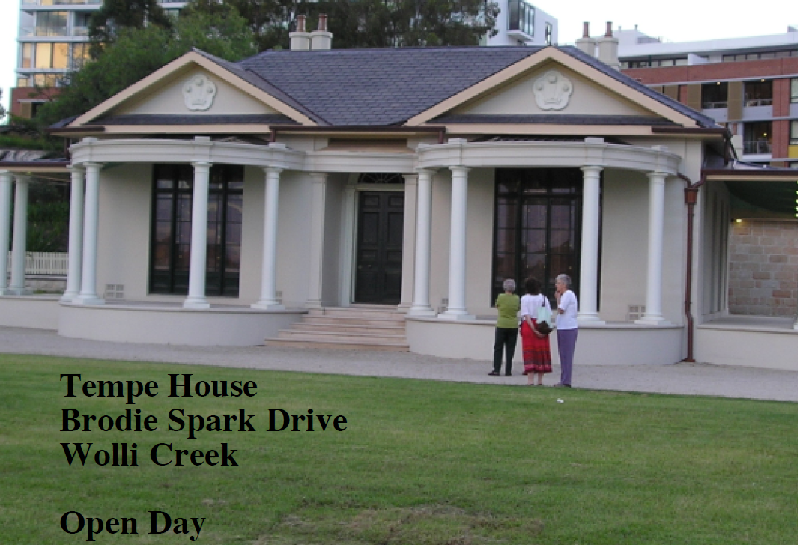 ---
Parramatta Family History Group
Nov 7: Seminar: Ralph Hawkins
9.30am -10.30am – Exploring SAG's Pictorial Collection
11.00am-12noon – Building Hyde Park Barracks
Coach House, Hambledon Cottage, 63 Hassall Street
---
Society of Australian Genealogists
Congress2018 will be held at the International Convention Centre, Darling Harbour in Sydney, NSW Australia, from Friday 9 March 2018 to Monday 12 March 2018. The theme is Bridging The Past and Future.
For more information see the Congress 2018 website